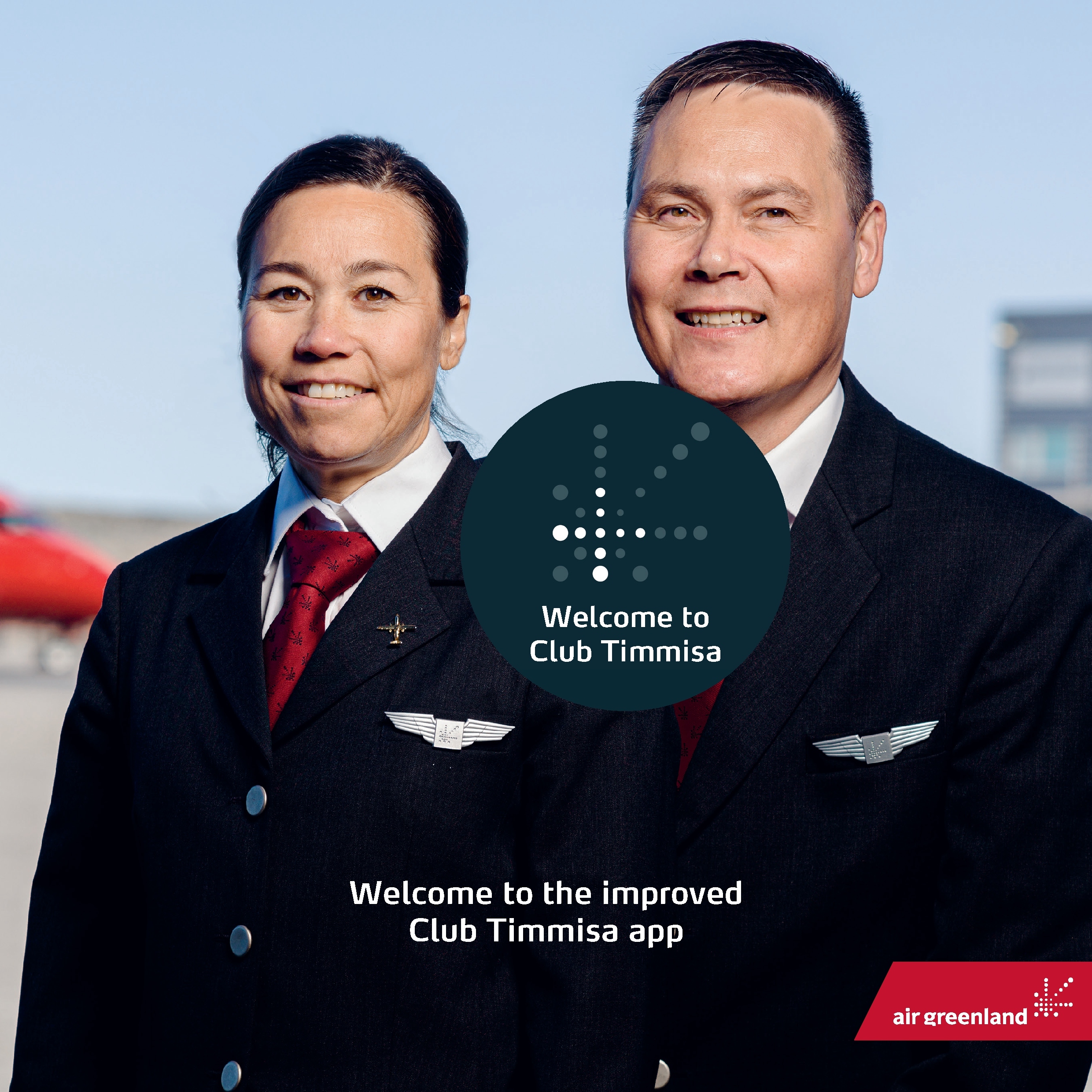 Club Timmisa is Air Greenland's customer club that offers good deals and advantages.
In Greenlandic Timmisa means "let's fly".
With a membership in Club Timmisa, you always have all the information you need on your trip with Air Greenland.
As a member of Club Timmisa, you have access to our app, which makes it easier for you to keep track of your travels. With the app you always have all your benefits in your pocket when you travel!
You get early access to our best deals as well as the opportunity to win a travel gift card – and much, much more.
Save money by joining Club Timmisa. Our members receive the very best deals on air travel. You also get a chance to win free tickets for cultural events or a discount on baggage handling service.
Please familiarize yourself with Club Timmisa by joining the club, downloading the app and then read about the advantages on Air Greenland's website.
For further information please check out the attached brochure.
Welcome to Club Timmisa.